How To Start a Blog : Full Guide

Blogs
are now a major attraction for people seeking for
money making By the internet
. Wherever they see word "Blog or blogger" They always relate it to money. So I decided to write a full guide On "
How to start a blog
" Here you will get the full guide on blog setup.
Also read :



This article Includes:
What is A blog?
Choosing niche
Blogger or WordPress?
Creating blog on blogger
Customizing its look.
Writing quality content
Building traffic
Earning with the blog
Conclusion
What is a Blog?
According to Google "A blog is a discussion or informational website published on the World Wide Web consisting of discrete, often informal diary-style text entries ("posts")." It just means that a blog is a place where you express your views about any particular topic. But today definition of a blog is changed.Blogs have become more than online diaries. In fact, blogging has become an important part of the online and offline worlds with popular bloggers impacting the worlds of politics, business, and society with their words.
Who can Start a blog?
There is no any limit that who can start a blog. Anyone with necessary skills And knowledge can be a founder of a successful blog.
What Are the steps in blog creation?
Creating a blog does not only Include buying a domain and Hosting it on Blogger or WordPress. It takes a lot more than it. It involves Choosing Niche, Choosing Host, Proper research, Writing Quality content, building Traffic Etc. In this Guide, I will Tell you about all these steps in brief.
Choosing A Niche
You have to Decide now what your blog will be about. Just Don't start a blog containing Anything or Everything target Any Particular Interest or Subject
While
choosing niche
Beginners Only search about a
profitable niche
But as they dont have proper knowledge on that particular topic, So they give up. I suggest you
choose Your Interest as your niche
. Pick a subject on which you can write.
Don't walk on other's Trail
.
If you think That your interest is Unique, just go for it. Don't Think about Traffic Just write according to public's Interest.
Are You Confused about Your Interest? Ask Yourself:
What are your hobbies?
How do you spend your free time?
What is the one topic you could go on about for hours if your friends or family let you?
Think What types of classes did you enjoy in high school or college?
What do you enjoy reading and learning about?
If you could do one thing the rest of your life regardless of salary, what would you do?
Choosing a Host : Blogger Or any other (Wordpress)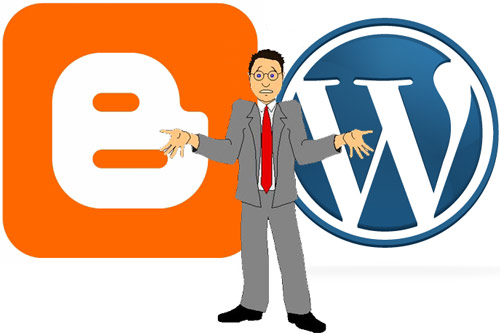 If you are a complete newbie and want to start a blog first time from scratch, then I would suggest you personally to use blogger instead of a paid host or WordPress. Blogger is completely free and the best place for learning. The reason why I love blogger is On blogger I get many things to learn about blog Design and HTML Customisations. But if you want to Grow your blog and convert it to a Complete professional website Then you should start with blogger and later transfer it to WordPress.
How to make a Blog on blogger ?
Blogger is a good place if you want to learn blogging basics. So here is full step by step guide On How to create a Blog on blogger
Follow these steps:
Go to blogger.com And Click on "Create your Blog".
Authorize it by Using your google account /Gmail. Now click On Continue to blogger
Simply Click On "Create your Blog".
Next, choose your title And Address. (You can choose a custom domain later, here you have to choose ".blogspot.com" domain)
Choose any theme (later we will customize it) and click "Create Blog" button.
Now your blog is created , we will now Customize it.
Customizing Blog
In this step you will learn how to convert your blogger blog to a More Professional Page.
Installing custom template
Search for a More SEO friendly template For blogger In Google Or choose from
Here
Download your desired template And extract its zip files.
Install this template on your blog
Editing template
When you download a template there is a Configuration file that has all Configuration and Instructions on Settings Of blog Template. So you should read them and configure your blog's Elements .
Writing Quality content
Do a proper keyword research Before writing your article. Collect some Keywords with good searches. Learn about SEO and First See your competitor's articles related to your topic. Notice their mistakes, Note things that they forgot to mention in their article. Now with all your data write a quality post with proper SEO techniques. Just keep in mind The interest of your reader.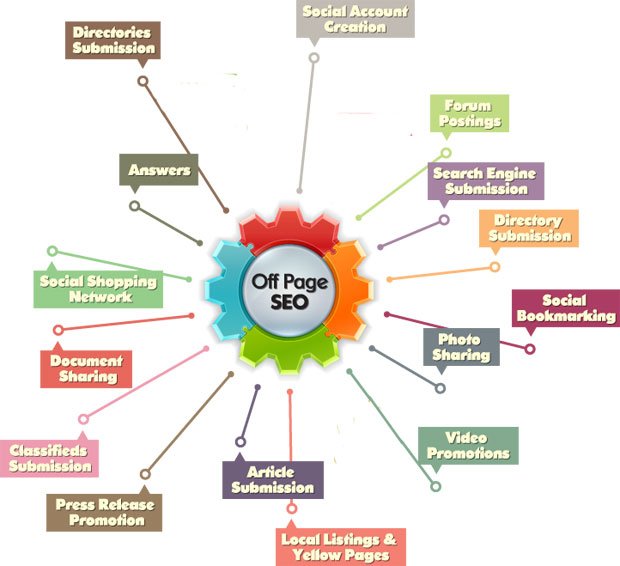 Building traffic

Proper SEO techniques
are Necessary for Getting some good amount of
Organic Traffic.
But as a newbie, you can also Share your content to different social media to get Some traffic. Social Media Also plays an Important Role in
Traffic building
. I have already shared A way to
get Instant Traffic from social media
. Refer here
: How to get instant Traffic From Social Media

. B
ut for real Organic traffic, You need To do proper On page and Off page SEO. Do a
good Backlinking
,
Proper keyword research
And Write an SEO friendly Keyword rich Article and also get Some traffic From social media.
Earning With the blog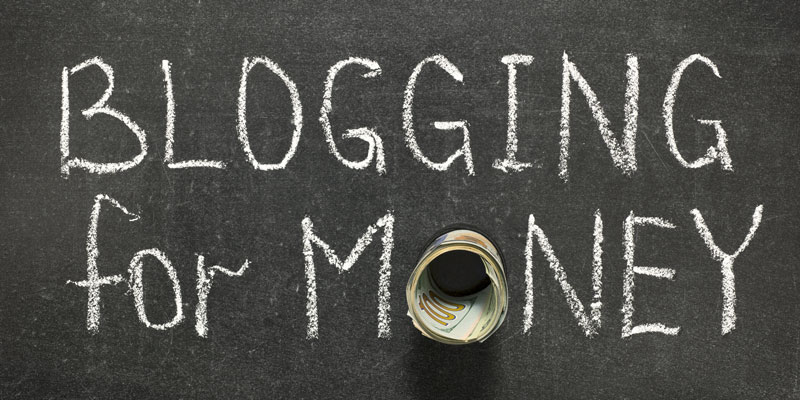 You should apply for
Adsense
when you are getting some good Amount of traffic on your blog. It will Generate some Income for you and your hard work will start
paying off
. Remember to read Adsense's policies and customize your blog with according to them. Otherwise, you Will not be able to get your Adsense approved.
Recommended articles:

Conclusion
I hope now you could start a blog after reading This guide. My suggestion to you is, If you are a newbie Try
blogger
and then after some Experience Transfer it to
Wordpress
. If I forgot to mention anything In this guide, Please say in comments. And if you find this guide Helpful Please share it with your friends.